'Choices' Inotherm Aluminium Designer Doors from COMPANYNAME
Experience the next generation of doors with Inotherm from COMPANYNAME in COUNTY
Inotherm Premium Aluminium Doors, COUNTY
Luxury Aluminium Designer Doors
Thermal Bridge Interuption
Triple Glazed as Standard
Door Designer - Design Your Dream Door
Inotherm aluminium doors are the crème de la crème of entrances and one of the most sought-after range of doors in Europe. Made with precision manufacturing techniques and materials, they set a new standard of innovation and design excellence.
Ultra-modern entrance doors
With numerous advantages over plastic or wooden doors, Inotherm doors provide exceptional burglar protection, with a high thermal and acoustic performance and exceptional weather resistance over an extremely long lifespan.
(Click on an image to enlarge it)
Infinite Design Options
Inotherm Doors from COMPANYNAME have hundreds of modern and traditional designs from which you can design your own dream door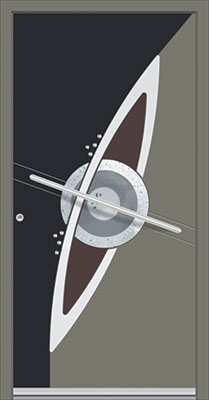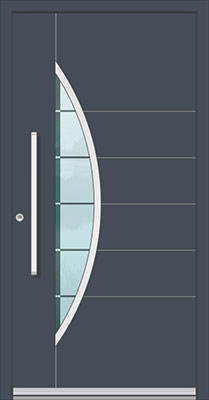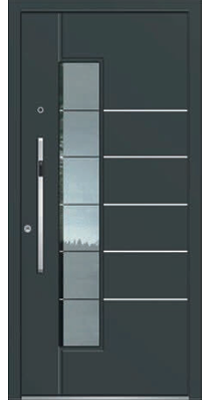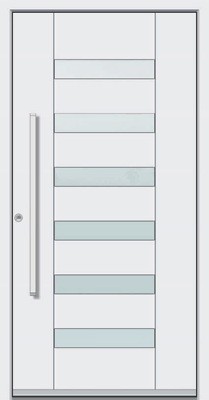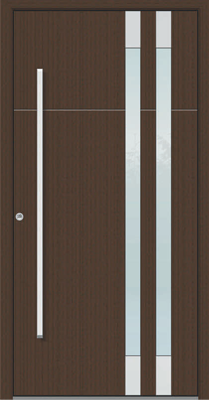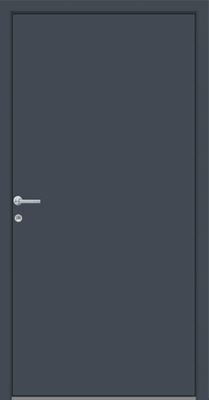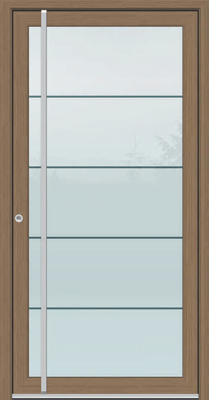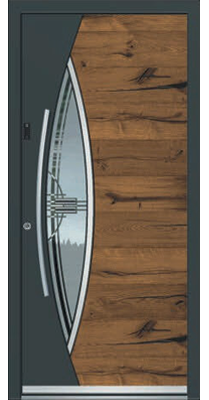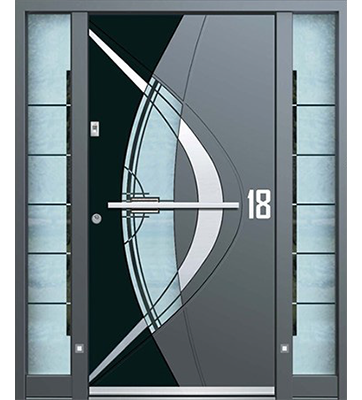 Standard specification of Inotherm doors from COMPANYNAME
Single doors up to 1260mm wide x 2700mm high
Schuco patented profile
0.7W/m2k – 0.9W/m2k 'U' value range
0.5W/m2k when in combination with motif and ornamental glass
3mm thick aluminium exterior and interior skins
Triple glazed as standard
5/6 point locking as standard
Modern and Traditional styles
Inotherm doors have a lot to offer
Exceptional Security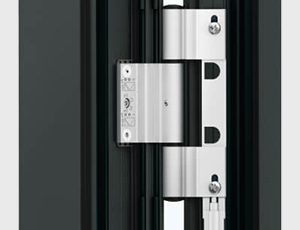 A sturdy construction with standard built-in security features ensures exceptional security. You can choose security equipment yourself.
Excellent Insulation
A full double-sided cover infill panel with three layers of insulating glass meets Europe's highest energy-saving standards.
Infinite Design Options
Furnish your door with accessories to your liking. Choose from a broad selection of knockers, peepholes, mailboxes, house numbers and more.
Endless Colour Options
Choose between matte and metallic effects, look for wood décors, or opt for designs with a distinctive style. Powder coating technology used.
Intricate Glass Options
All doors come equipped with highly insulating 3-layer glass. Add a unique touch to it by choosing from among ornamental, Parsol and safety glasses, or go for stylish engravings and stained glass.
Modern Range of Accessories
The finishing touch on and over the door is made by you. Scroll through the wide range of accessories and equipment and customize your entrance according to your preferences.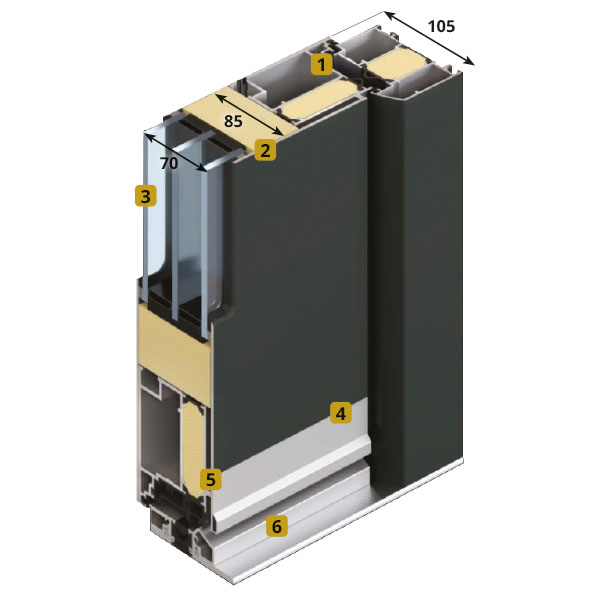 Above-standard profile thicknesses
Depending on the entrance door program you select, the thickness of the infill may be 54mm, 85mm and 105mm. Due to their above-standard thickness, all entrance doors provide you with outstanding thermal insulation and high energy savings.
Anti-bending expansion layer
For better statics, an expansion layer is added to all entrance doors, which prevents the bending or deformation of the entrance door and maintains the stability of the door even with large temperature swings.
Triple Glazing
All entrance doors feature glazing with three 6mm thick glass panes, which additionally insulate and enhance the safety of your home.
Additional seals
Our doors are sealed with three round liquid seals with vulcanised corner joints for better thermal insulation.
Thermal bridge interruption
A special heat barrier in the gap between the panel and the frame prevents heat from escaping and reduces your heating costs.
Aluminium threshold
A robust aluminium threshold with a thermal break reduces the energy flow in the lower part of the door and allows for the invisible mounting of the door frame.
Features of Inotherm Doors from COMPANYNAME, COUNTY
Exceptional Security
A sturdy construction with standard built-in security features ensures exceptional security. You can choose security equipment yourself.
Insulation
Above-average door thickness, insulating glass and triple sealing ensure exceptional thermal insulation and lower heating costs.
Design
Select your model individually, paint it with the colour of your choice, and don't forget to design the glass elements and the accessories of your new aluminium door.
Inosmart
Equip your new door with the technologically advanced inosmart system for greater comfort and outstanding safety.
Advanced opening system
Your finger is your key!
The new generation of readers, which can be controlled via the INOkey mobile app, is a new step in the area of security, practicality and convenience.
INOkey's numerous advanced features and motorised automatic locking make it an indispensable accessory when purchasing a new entrance door.
Fingerprint recognition
Electronic peep-hole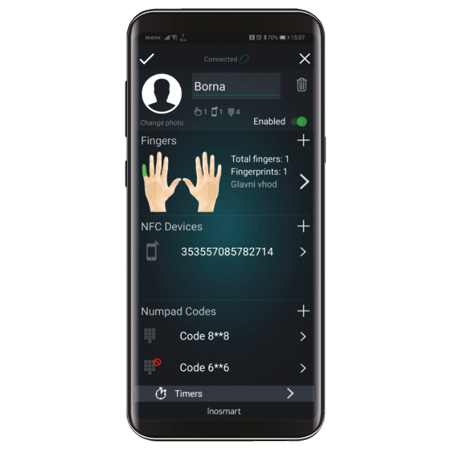 Inosmart security system
Retina recognition
Superior durability with thermal and acoustic performance
Built with a Schüco-patented profile combined with thermal and acoustic performance, Inotherm doors combines cutting-edge technology, offering 3D fingerprint sensor, smartphone access and schedule management, with advanced integrated security features.
The result is an exceptionally secure, high-performance entrance door, that protects your home and complements your way of life.
Colours
A wide range in excess of 80 Colours and Finishes
From Standard to Matt, Metallic, Wood and Patterned

Traffic White
Matt
Anthracite Grey
Matt Aluminium Grey
Fine Structure
Dark Brown
Fine Structure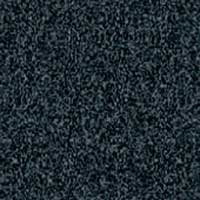 Anthracite Grey
Fine Structure
Eisenglimmer
Fine Structure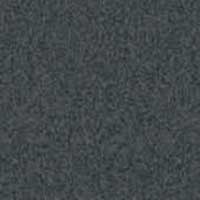 Grey Sprenkel
Fine Structure
Split Oak
Light
Split Oak
Dark
Walnut
Golden Oak
Golden Oak
Deeper Grain
Mountain Pine
Rust
Hinge Colours
Hinges are available in:
Threshold Colours
Thresholds are available in:
Anodised Black
Silver
Anodised Gold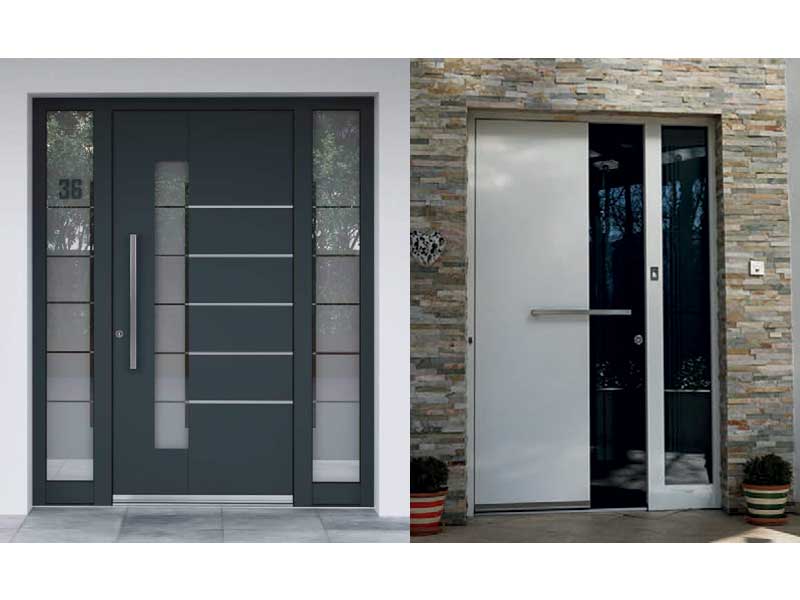 Inotherm Door Designer
Design Your Dream Door
Classic, modern, extravagant, simple… Our offer comprises more than 400 entrance door models customizable to your liking. Upload a picture of your façade to the door configurator, modify door colours, shapes and accessories, and choose the right ones for you.